5 ideas for orginal exterior facade
House's "Business card"
The exterior appearance of the house is a complement to its interior. The character of the exterior facade - materials, colour and application technique used should be adapted to the surroundings, harmonize with the neighbouring houses, and at the same time emphasize the inhabitants' taste and style.
Ideas for facade.
Finishing of exterior facade plays a very important role both in traditional houses as well as in modern and minimalist buildings.
Architects in their projects are increasingly offering original facades and unusual materials to perform them. Today we would like to present 5 the most interesting proposals, which will perfectly complement every house design.
1. Facade paint
Considering various facade ideas, first it is worthwhile to take into account the colours, and a range of colours and shades is enormous - the FOVEO TECH brand offers as many as 240 colours of facade paints that are ideal to the exterior facade of a newly built home as well as refreshing the current facade. While selecting a facade colour, it's worth considering the roof colour or shutters and refer to the environment colours. Recently bold and vivid colours have become very popular. Also, incredibly popular have become two-colour facade of houses, emphasizing some elements of the facade or separating particular functional zones of the building.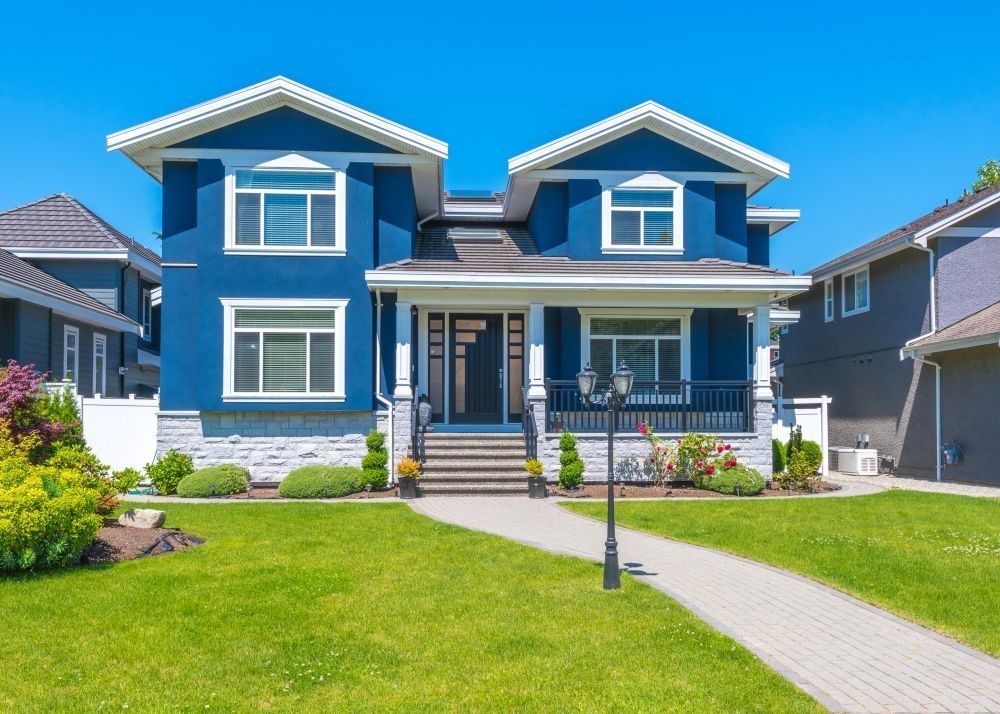 2. Mosaic plaster
An incredibly effective exterior facade finishing is application of mosaic plaster, which due to its structure is often called "stone plaster". Mosaic plasters belong to a group of decorative plasters, which effectively emphasize the facade details, such as plinths or areas around jambs. Depending on a desirable effect we can select either fine grained or medium grained aggregate - the both textures are spectacular, and also available in a wide range of colours, which allows to match decoration to the facade colour and other decorative elements in the house. An advantage of mosaic plasters is their flexibility and good adhesion.
3. Wooden facade
A global trend in architecture is return to natural solutions, therefore wood is one of the most used materials for exterior facades.
Wooden cladding is great complement for plaster, perfectly emphasizing divisions of the body. A combination of natural wood with beige or grey plasters contributes to a feeling of warmth and proximity to the surrounding nature. Wooden siding is a perfect solution for a house of traditional body. In modern - geometric and minimalistic buildings, for example, spectacular openwork shutters can be used. The kind of shutters can play a protective and decorative role in the house. When choosing wooden facade, it's necessary to protect it with wood preservatives.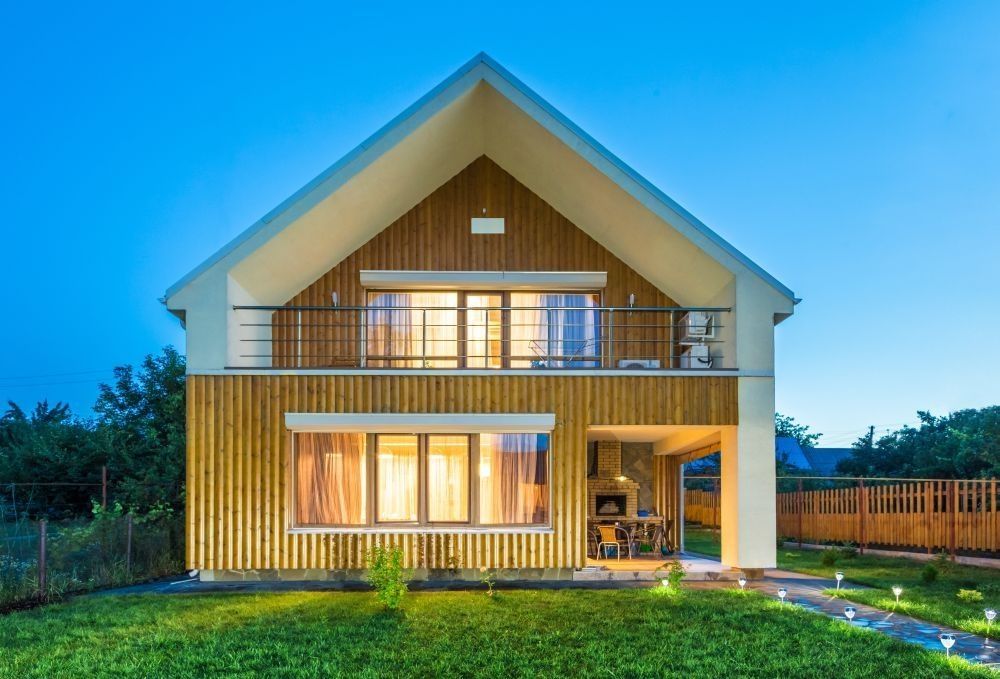 4. Stone facade
Stone facade perfectly fits into a trend promoting back to nature. Stone veneers (tiles) can cover the entire surface of exterior walls or selected facade elements - the second solution is certainly a lot more modern. While going for this option it's worth picking dolomite, limestone and sandstone. Another pro of this choice is a long-lasting facade, which are almost one hundred resistant to external factors, if well maintained.
5. Aluminium facade cladding
Among original facades of buildings a special attention must be paid to modern aluminium facade cladding. This solution derived from commercial buildings, can perfectly suit minimalist houses of geometric body. Raw aluminium looks ideally with plasters in warm shades such as beige or wood. An idea to use this material for facade is a innovative, bold and incredibly effective solution.
Gallery: